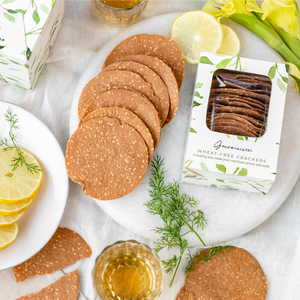 SO.DAMN.THIN
This healthy disc highlights the power of Buckwheat. It's simple and wholesome. Pair it with our cheese, spreads, and we highly recommend it to be had with hummus. 
Box includes 100gms (43 pieces)

Store in an air tight container away from sunlight.

Vegetarian.

Deliveries available Monday to Saturday.

In case of allergies, please inquire with us before ordering.

Limited slots available per day.

Same day delivery.