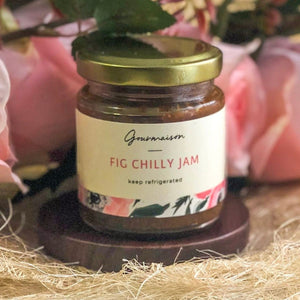 An all natural jam with no added sugar. This spread can be enjoyed on a hot toast, with our mixed crackers, and as an accompaniment for cheese. 
Best consumed in 5 days.

Net weight 130gms.

Vegetarian.

Deliveries available Monday to Saturday.

Keep refrigerated.

In case of allergies, please inquire with us before ordering.

Limited slots available per day.

Same day delivery.